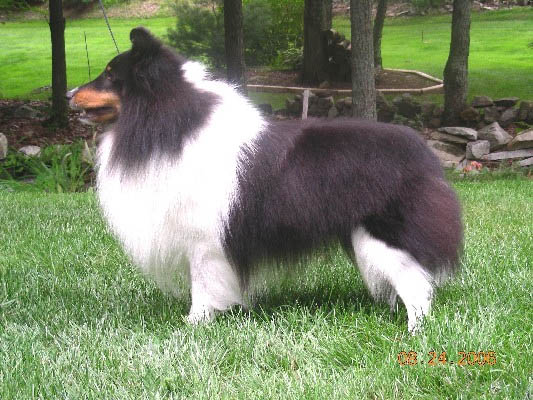 Brandina Cathance Nor'easter (AKC ptd)
Chase is slow maturing but a lovely dog. Will O'Wisp has high hopes for him as he matures out.
He has a nice build, is solid and has attitude and a half!
Chase is White Factored and Bi Factored and proven.
vWD VetGen, Clear
Hips OFA, Good
Eyes Normal
Thyroid Normal
Brucellosis Negative
Here are a few pup pics - the dam is "Tina" owned be Scottfree Shelties.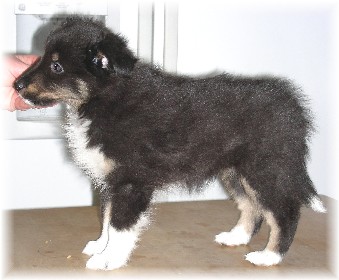 Claire (below as a pup) is also one of Chase's offspring. Her dam was leased from Ventura Shelties.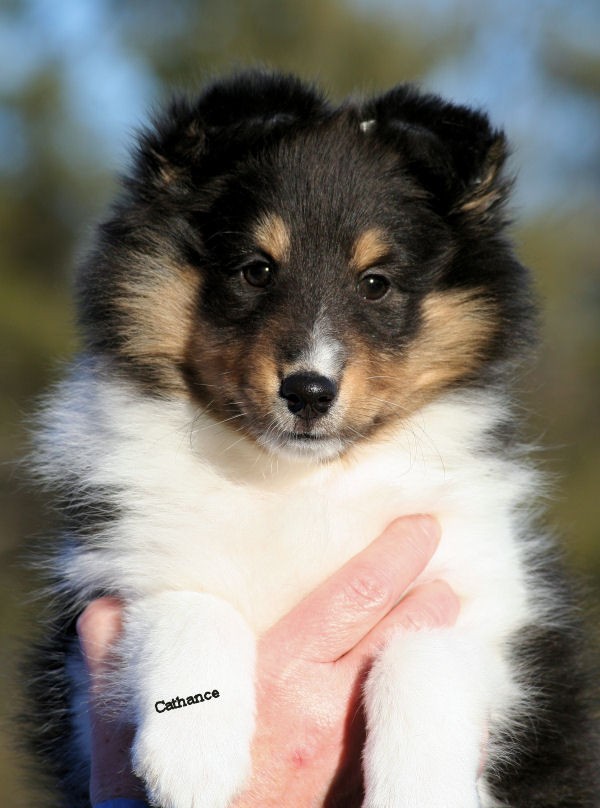 Claire's littermate, Clipper, is now Ventura Midnight Eclipse OA, OAJ, AD, SSA, SJ, SS, SG, C-BSA, CL2-F, CL2-R, CL2-H. He is living in a performance home with Pat Doyle and tearing up the Agility ring!