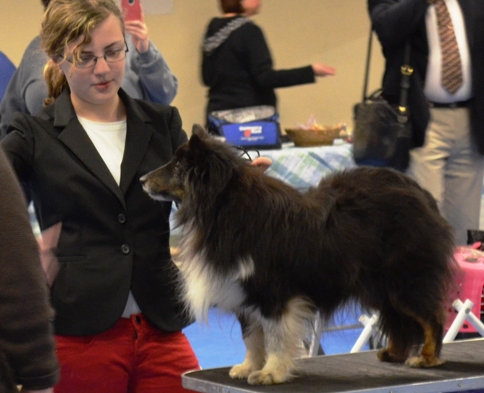 UKC Ch. Phoenix Imaginary Friend
"Foster"
(click on name to view pedigree)
(Can Ch Multi-BIMBS U-GrCh Phoenix Romyldale Alchemy (AKC mjr ptd) x U-GrCh Realities Phoenix Demitasse)
Foster is a little guy. He is maybe 13 1/2" tall.
Connor has been showing Foster in UKC Juniors and regular classes and has begun playing around in Agility with him. With school taking priority, Connor is no longer showing and little sister, Sarah every now and then brushes the old guy up and takes him in for Juniors in AKC and UKC.
Sarah has started showing Foster in UKC Sub Juniors and may try Agility with him as big brother Connor has done. Foster works well for both children.
On Dec 15, 2007, Foster got his first win towards his UKC Ch in Warrenton, VA with a Group 2 placement.
April 8, 2008 Connor (9 1/2) started handling Foster and got two Reserve males (equivalent to AKC Reserve Winner's Dog) at the Mid Atlantic KC show.
On May 17, 2008, Connor and Foster got a Best Male for a second UKC Ch win.
On Aug 30, 2008, Connor and Foster went Best of Breed for what finished Foster's UKC Ch and Best Male in show 2 for a few extra points.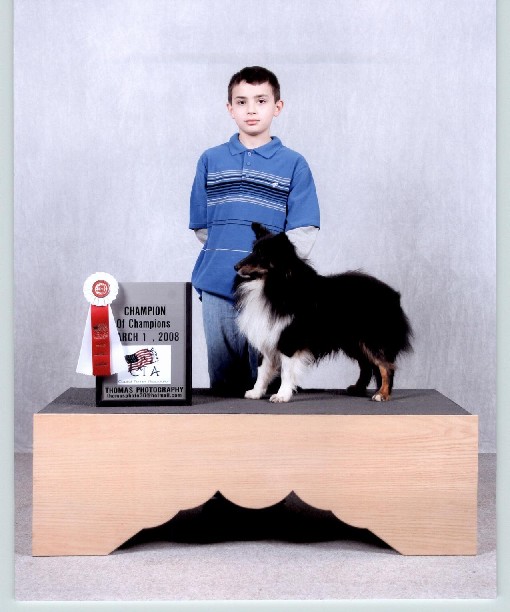 He got his first UKC Gr Ch win on Mar 1, 2009 at the Capitol Terrier Assoc. Feb/March show weekend.
He is now neutered and sometimes fills in as a Juniors dog for Connor's sister, Sarah who is also showing Standard Schnauzers.
Foster is normal/normal (unaffected and not carrying) the MDR1 gene mutation.
EYES - Normal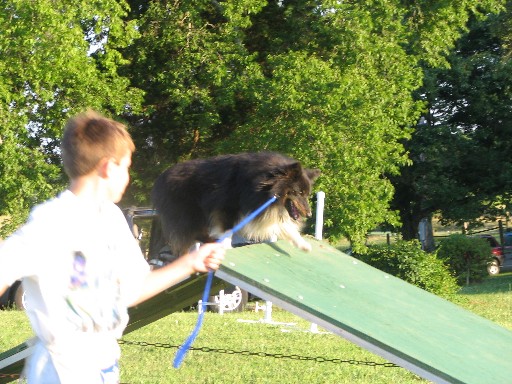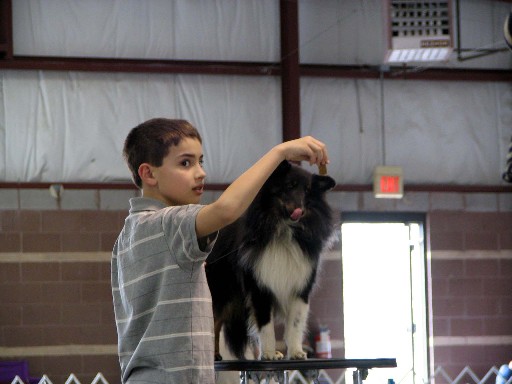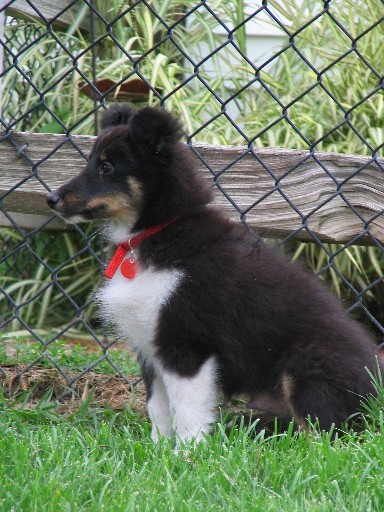 Foster @ 12 weeks