These are the pups we are keeping or growing out to see how they shape up. The first several are of Jack and Ravyn when they were with Cynthia, before Karen picked up Ravyn. To see the pups being grown out by Beth, click here. The pictures were taken at about 12 weeks.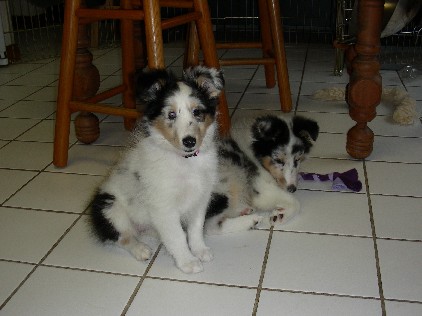 Jack and Ravyn (sitting)
Ravyn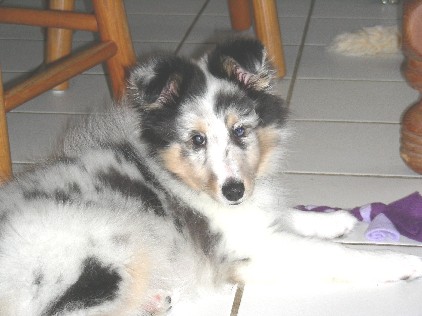 Jack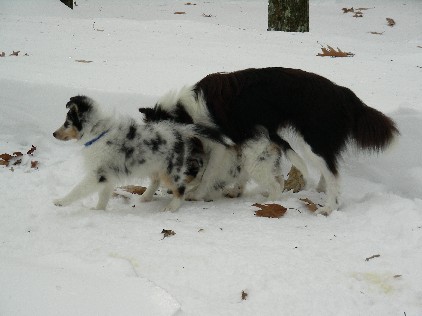 Playing with Mom (Jack running)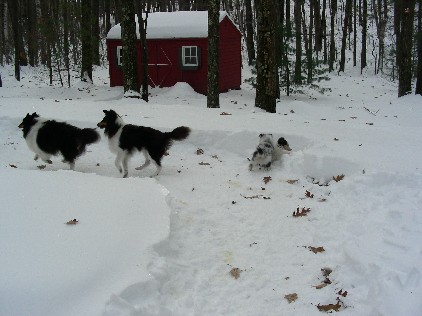 With Grandpa Chase and Mom Claire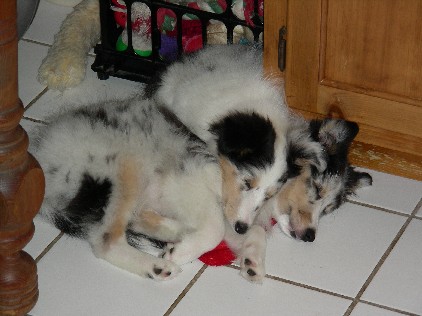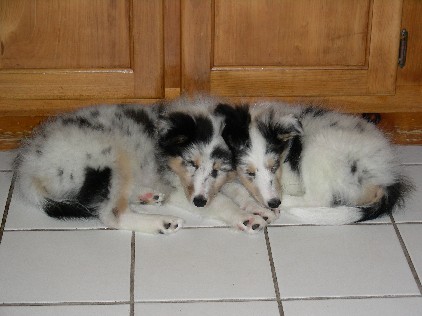 Beth is growing out three of the puppies to see if they maintain their potential.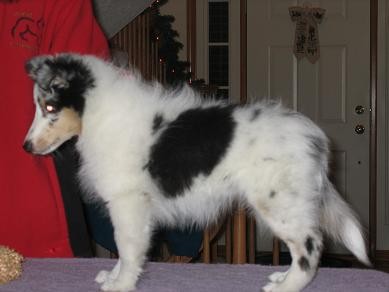 Holly - being kept by Beth - not behaving for the table.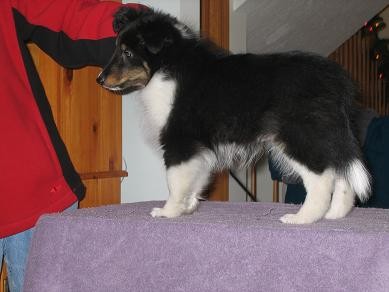 Chilly - being grown out by Beth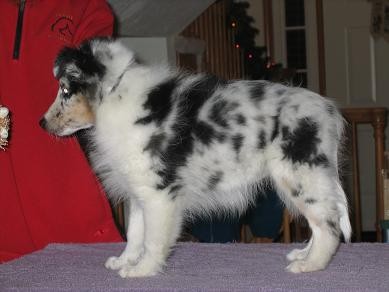 Clara - PLACED - renamed Indigo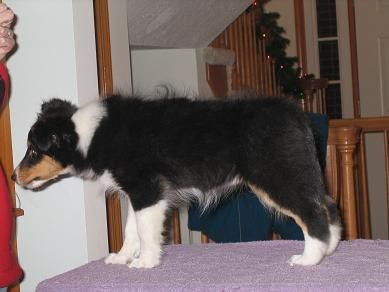 Raisin - growing out more - Reg name pending Will O'Wisp Ice Storm